The 2016 PMU.fr WPT National Marrakech Main Event will commence from September 30 and run on till October 2nd.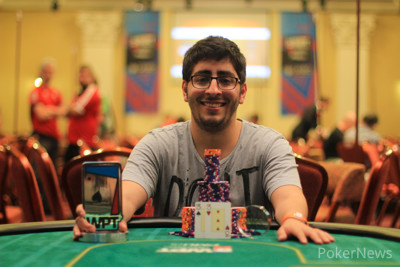 The 3 day event will be a single re-entry event for 13,200 MAD or $1350. The event as a whole will be taking place over two weeks from 24th September to 2nd October and main event on the last three days. It is happening at the beautiful @essaadiresort in Morocco. With a maximum prize pool of 300,000 Euros for the main event, there is no doubt that there will be huge participation in the tournament. The tournament like every year will be busy this time too.
The starting stack for players is 30,000 and the levels will be of 60 minutes duration with first level 50/100. The players are given the chance to reenter once within the 8 levels of play.

The World Poker Tour is a welcome sight at Morocco and it has attracted many people to the Moroccan city since 2009. There were three WPT main events held here. After a one year break, the tournament once again reached the Moroccan soil as the World Poker Tour National Event in 2013. This is the most looked forward to event by poker players as they get a chance to visit this wonderful city and enjoy playing with French and many other local players.
The 2016 World Poker Tour National Marrakech kicks off with a 13K stack and 30 levels RE format on September 24th. There is no doubt that there will be many people taking part in the event with an attractive prize pool of 300,000 Euros. This is an ideal poker tournament for tourists from all over the world to try their luck and also enjoy this wonderful city of Morocco. The tournament venue is surrounded by malls, restaurants and eateries near casinos.